Who is Reel30a
We are a surf fishing rental company for rods, reels, and gear on Miramar Beach. Reel 30A gives you the flexibility to fish as you choose, which cannot happen on charter boats. You aren't confined to a few hours on a boat, but you'll have the freedom to choose the location and time. No matter what experience you have fishing or if everyone's level varies, we will assist anyone who wants.
If you are looking to rent surf fishing gear on Miramar Beach, choose the perfect package for you and let our surf fishing guides do the rest! Our seasoned staff has the knowledge to assist any angler, no matter how much knowledge you have of beach fishing.
Why surf fish on Miramar Beach? Pompano Joes, Crab Trap, and Whales Tail are all great restaurants nearby. Take a break and cool off in one of these local spots or grab a bite to eat while you fish.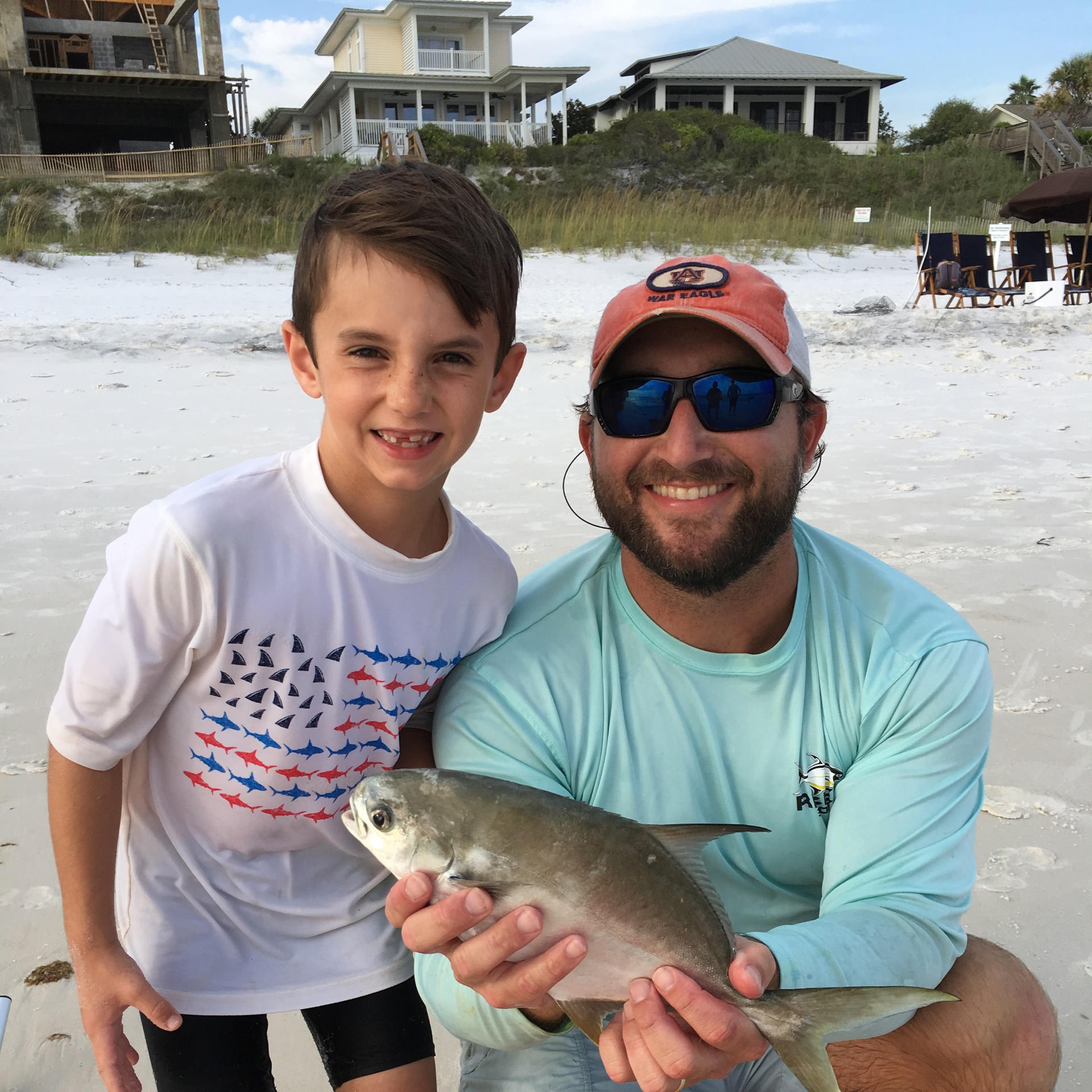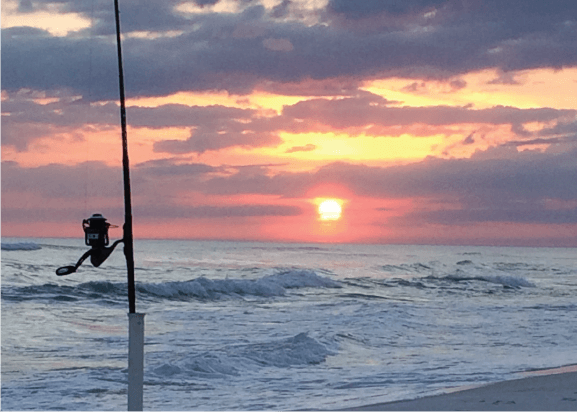 Equipment Rentals
Your time away is too important to worry over what equipment is needed for each person in your group in order to go surf fishing. Renting fishing rods from Reel 30A means you get high-quality rods and reels perfect for beach fishing on Miramar Beach. All gear is well maintained and ready when you arrive. There's not even a need for you to plan to return the rented rods and reels, we can handle that too.
No matter how much each individual knows of surf fishing, our knowledgable team will choose the best line weight, bait, rod, and everything else so you don't have to. We will tailor our selections to your exact surf fishing needs while you spend time on what really matters. Rent surf fishing gear from us for a stress-free time.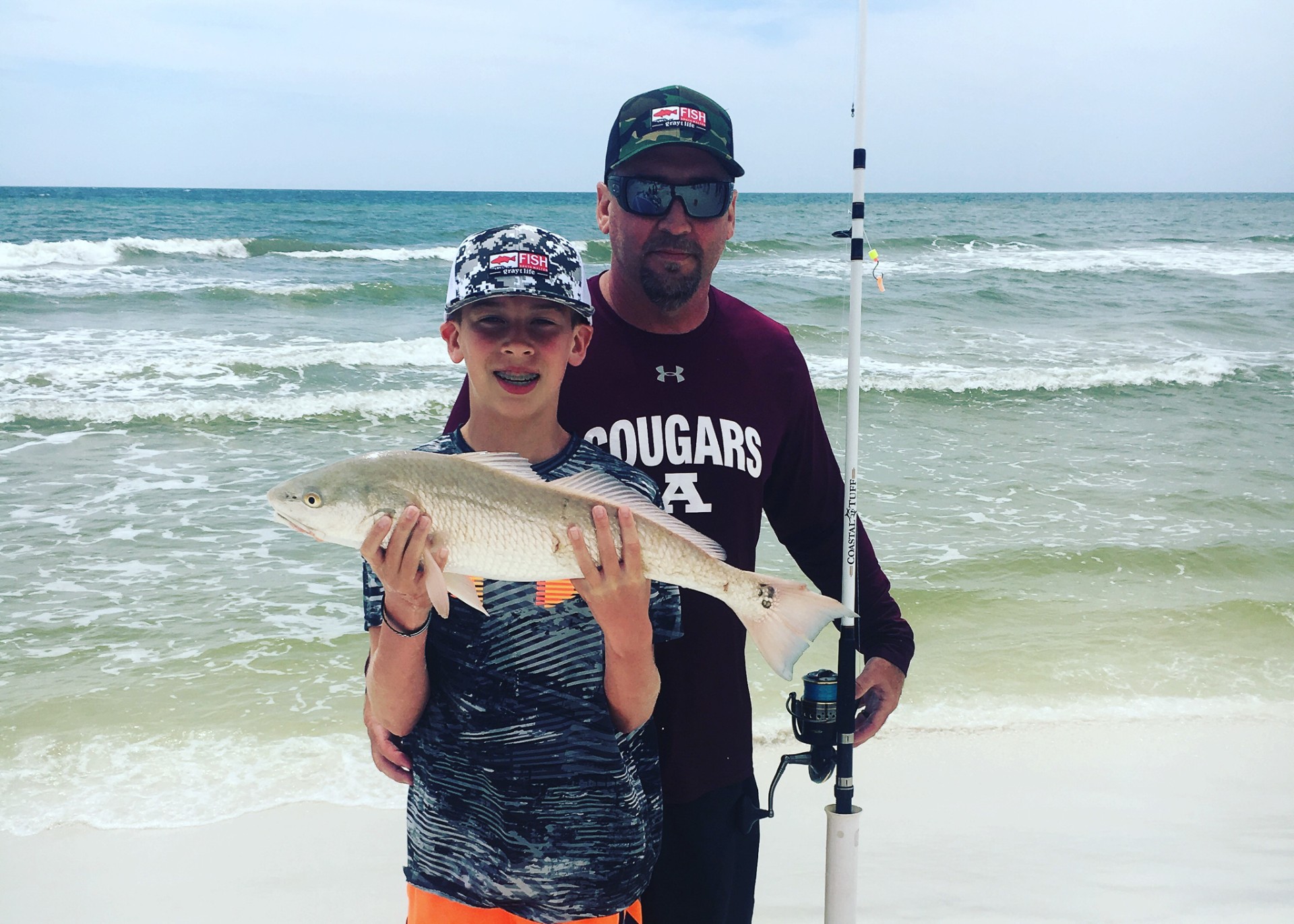 Surf Charters
Reel 30A surf charters are the best way to spend part of your time in Miramar Beach. We are excited to spend a morning or evening showing you everything you need to know about surf fishing. Of course, gear will be the last thing on your mind when you allow us to provide it.
Our team will work with you no matter what point you are on your surf fishing journey. While beach fishing, our guides will provide instruction and prepare the equipment for you. Look at our many different surf fishing packages to find the perfect fit for you and your crew.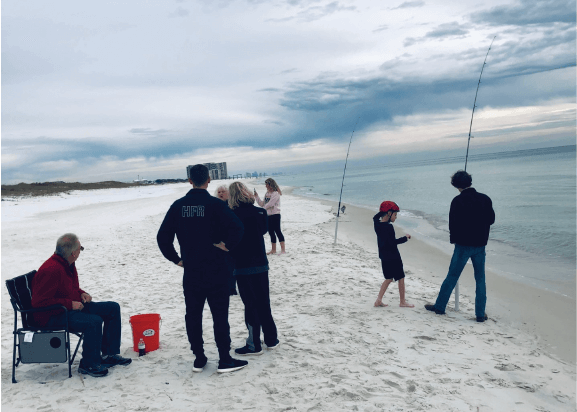 Large Events
If you want an event that stands out, look no further. Reel 30A will help strengthen bonds and assist in team building while your group surf fishes. No matter the occasion: family reunions, corporate retreats, to fundraisers, our team knows how to run things smoothly and create fully customized experiences for your specific team.
We can build a unique package for your event of up to 100 guests by providing surf fishing guides and equipment on Miramar Beach. Enjoy a hassle-free time renting surf fishing gear from us. This is the solution to create memories that last a lifetime. Contact our team today to discuss any additional services and accommodations your clients or guests may need.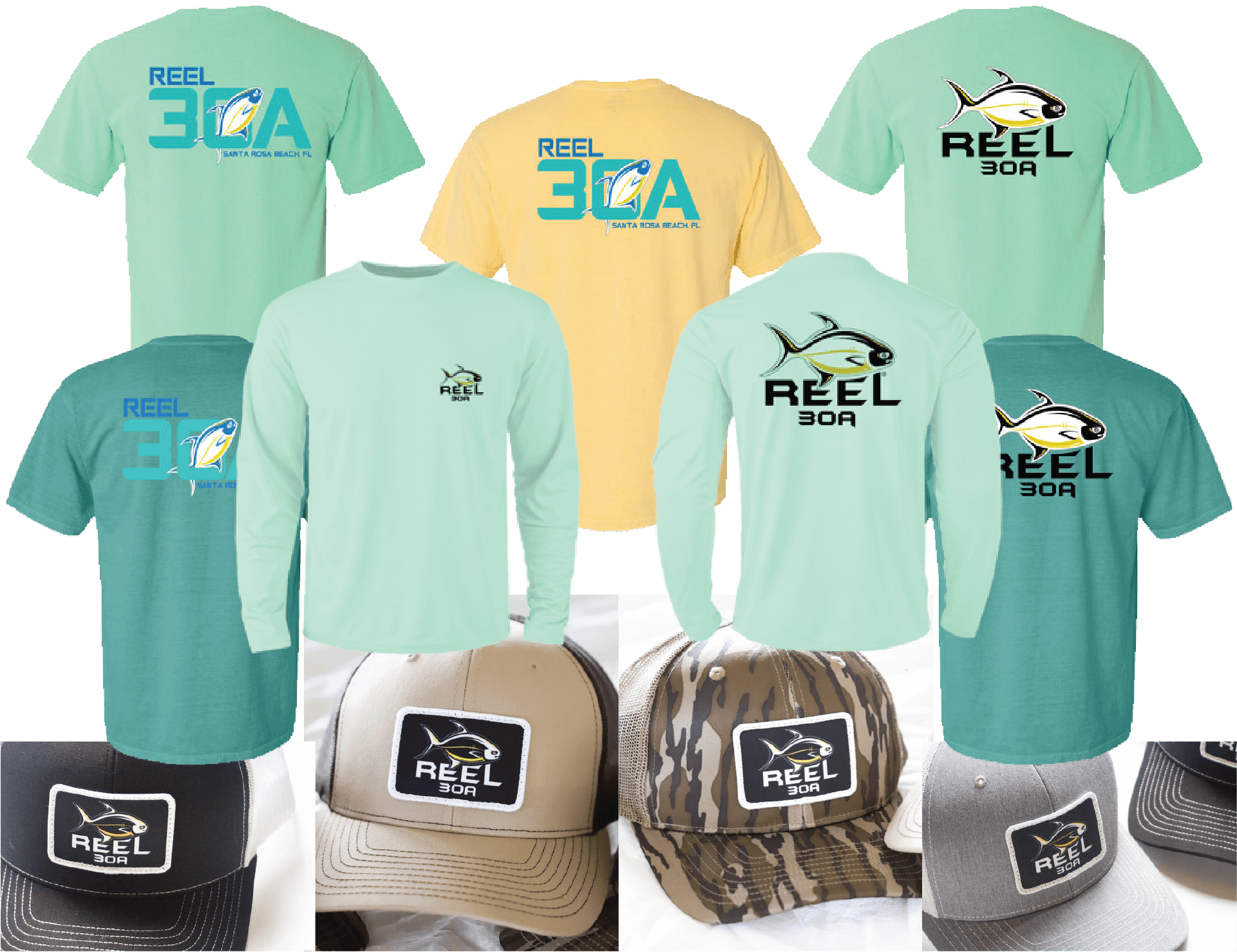 The Perfect Gift for Someone Special
Check out our merch store to prepare for your surf fishing trip. Are you looking for gear to fish? We have a wide selection of comfortable shirts and hats perfect for a long day of fishing. Choose from long or short sleeve shirts to fit your family's needs on your surf fishing charter.
If you need a gift for any angler in your life, send a gift card for a surf fishing charter or even a three-day rental surf fishing package. Gift them with an experience to create memories that will last a lifetime.
Other Areas We Service
Not sure where to go?
South Walton
Read more about the services we offer in South Walton
Panama City Beach
Interested in surf charters on Panama City Beach?