We have a special approach to large groups.
You can feel confident that the team at Real30a will provide all the things necessary to have a great event or gathering. If you are looking for a unique experience that helps a team or family form a strong bond around a special experience. This is the option for you. Consider having a family reunion, a corporate retreat, or a fundraising event with us. Let us create a fully customizable experience for your event!
Corporate Packages
If you are looking for additional services and experiences to offer your clients or resort guests, please contact the staff of Reel30A today to discuss accommodations! We can support up to 100 persons. Planning a corporate retreat? We can build you a package to meet your needs!
We love to work with
vacation planners
We have a special program specifically for vacation planners. You can rest assured that the people you entrust with us will get a high-quality experience. Please contact us today to set up a time to review our offerings and integrate us into your vacation packages. Reel 30A would be honored to work with you.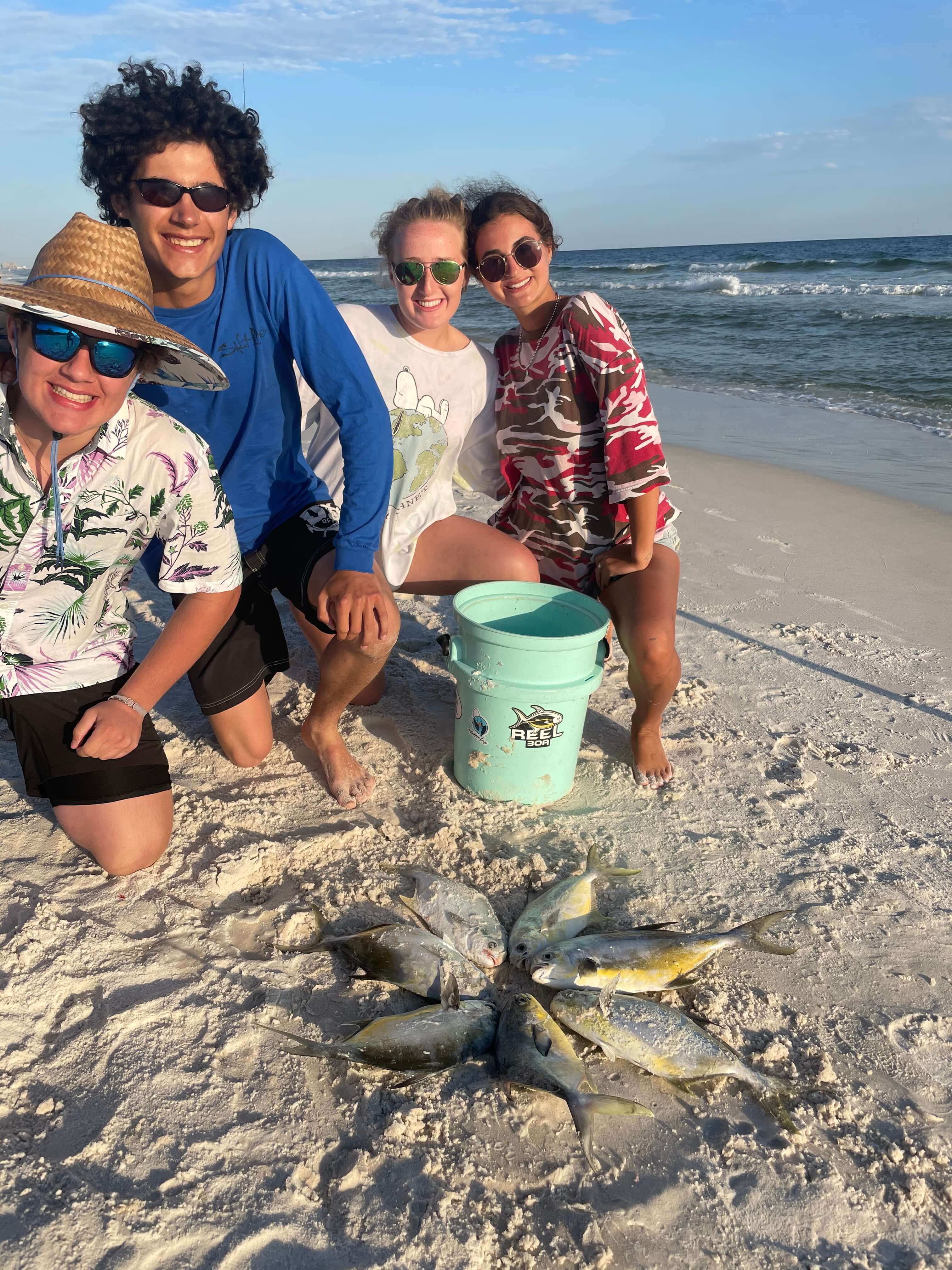 Learn more about the things we offer
Surf Charters
If you're looking for a half day adventure, we recommend one of our charters! We'll several hours with you either in the morning or the evening teaching you everything you need to know about surf fishing. We'll bring all the gear required for up to 4 anglers, and we'll even clean your catch!
Equipment Rentals
These Surf Fishing Packages include everything you need to know for 2 anglers. We also offer the family package which is suitable for a family of 4. These 3 day (or longer) rentals are a great addition to any family vacation.
Gift Certificates
If you're looking for a great gift, look no further than a Reel30A gift certificate! We offer both charters and three day renal packages as gift certificates. Surprise them with an unforgettable experience. Contact us today to purchase! As a small business, we do require a deposit of $100 that becomes nonrefundable within 48 hours of services.
Ready to start your adventure?
Fill out the form to the right to have a member of our staff reach out to you. We have great event options planned to put a smile on the faces of those you care about. Let us help you make your next event a big success!